Fort Vancouver High School
Class of 1967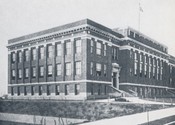 Welcome to the Fort Vancouver High School Class of 1967 website. This site was created to serve as the primary communication point for our classmates of that year. This is a secured site, your information is safe, and you do not have to pay a fee to join. If this is your first time to our website, we recommend you visit the How to Use this Website page by clicking on its link on the menu on the left of the screen.
Reunion Weekend
Our 50th high school reunion was held on August 25-27. Photos from the events can be seen in the Photo Galleries section of this website.
Contact Us
If you have questions about the website or thoughts about what else we should add to the website, the Contact Us page has a simple form making it easy for you to reach us. Or you can send an email to fvhs67@comcast.net.
ANNOUNCEMENTS
From: Kelly Christel [mailto:kellychristel@comcast.net]
Sent: Thursday, April 18, 2019 2:50 PM
To: jock@antelecom.net; mtokola@comcast.net; peggyjnitschke@gmail.com
Subject: 1000 for Trappers
Hello Peggy, Jack and Miki-
Wondering if you could share this new Trappers4Trappers information with your Trapper '66 and '67 classmates?!



Trappers4Trappers invites you to join our newly formed campaign that has been 4 years in the making. Alumni, Fort staff and friends of Fort are being invited to join 1000 for Trappers.

As you know the student body demographics at Fort have evolved over the decades. The fact that FVHS has joined and has its emphasis as a Center for International Studies embraces the diversity and cultures that are represented now. With those demographics many students and their families don't have extra resources for participation in activities, uniforms, and transportation. One of the first things T4T funded were rooter busses to Kiggins Bowl so students could attend a home football game!

In 2 years Trappers4Trappers has provided $300-400 grants supporting teachers in their efforts to provide their students the same experiences as other high school students. We call
it " narrowing the opportunity gap". The attached Document summarizes our 2017-18 grants. Eighteen projects were funded for the 2018-19 school year.

Here is a link to sign up-
https://connect.clickandpledge.com/w/Form/58834d29-e301-4206-a950-542953bfb794

Donations can also be mailed to
Foundation for Vancouver Public Schools
PO Box 6039
Vancouver, WA 98668

Check out T4T Facebook page and our web page for updates
https://trappers4trappers.weebly.com/


Kelly Click Christel '75-President kellychristel@comcast.net

Others on our leadership team:
Judy Thiessen Bailey '75 -Vice President chuckandjudi@comcast.net
Ken Mogseth '76 –Treasurer mogseths@gmail.com
Karen Schreiner Rankine '75 –Secretary ckrankine@q.com
Ann Varkados '71 -Grant Coordinator a_varkados@hotmail.com
Caryl Bentley Brown '75- Reunion Liaison carylbb@gmail.com
Andy Berhow '81 Publications andy.berhow@vansd.org




FVHS Class of 1967 July Get-Together
When: Tuesday, July 9, 2019 at 5:00 PM
Where: Mill Creek Pub
1710 SW 9th Ave
Battle Ground, WA 98604
(360) 723-5223
Website: www.millcreekpub.com
FVHS67 70th Birthday Party - Selection of preferred events and preferred September dates
Input is due by this Friday, July 12, 2019
Log into www.FVHS67.com
Select "FVHS67 70th Birthday Party" on the left side of the page
Follow instructions on the page to make your selections.
Then select "Log Out"